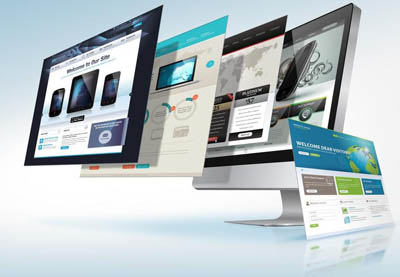 Your WordPress website keep going wrong, never looking as good as it should.
There are easier ways of building professional websites than WordPress.
Does an artist make his own pencils? Does a carpenter make his own saws? No way!
So why are you trying to create a website using WordPress when there are programs that will build your site in a fraction of the time? Why let the technology get in the way?
This article will show you some of the programs that could solve your website stress just-like-that.
The Problems with WordPress
You can build superb websites with WordPress, if you know CSS and HTML.
Yes, you can choose from thousands of WordPress templates (called themes), but you find that you still can never get the look you want with the layout you need and your preferred fonts. That is why you need to be happy with coding your own modifications to build any website using WordPress.
The WordPress interface is not the best. You can get premium themes that offer various degrees of drag and drop, but there is nothing like the full drag and drop functionality of the best website builders.
If you are a lesser mortal and feel your stress levels rising at the thought of coding your own pages then you need to think about using a website building program instead.
WordPress Alternatives
Website building programs have come a long way even in the past six months. Flash-based builders are gone – Hurray. There is a lot of choice in the market, costs are fair and drag and drop interfaces have become the norm.
If you are building one website, as opposed to 20 or so, then your costs will be very similar – Your website builder monthly payment will be about the same as hosting costs for a WordPress site.
Free plans with all website builders are on sub-domains of the builder's site, egwww.JonesBros.Wix.com. If you want your own domain, eg www.JonesBros.com then you will always need to buy a premium plan.
IMCreator
The IM Creator Site-builder has some astounding website designs that you can set up in literally 5 minutes.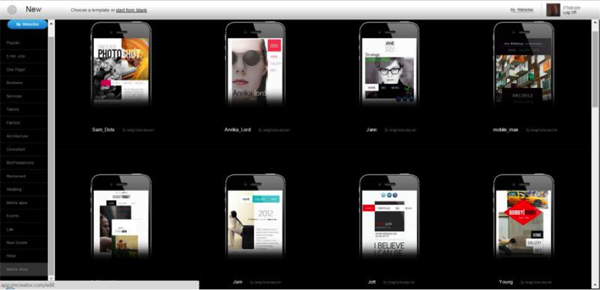 The drag and drop interface is simple to use and you can literally have your site live in 5 minutes. You can build your site without paying a cent; you only pay when you link it to a top-level domain name. This means you can test-drive the software and only pay when you are happy that it is the best option for you. This is the only site builder that has a white-label offering, ideal if you are starting a website design business.
IM Creator uses HTML5 in all templates so they look good on any-sized device.
WiX
WiX offers a range of premium plans, though the basic premium plans have limited bandwidth and disk space, so limited as to be useless. The company's lowest price plan also serves WiX ads on your website.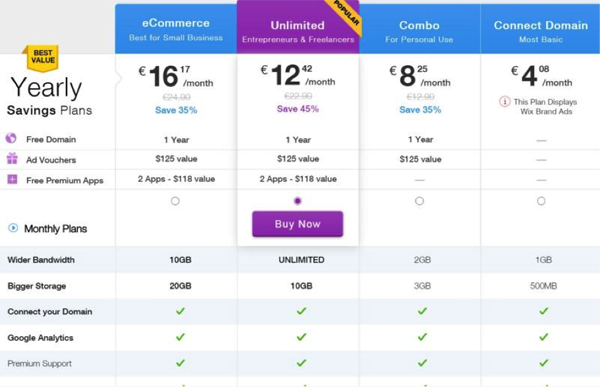 Only the highest priced WiX plan supports an e-commerce store. WiX does not support email addresses at your domain name, though there are workarounds for this. It is the most commonly-used of the builders discussed here.
WiX templates are now all HTML5 based and the company has dropped its Flash-based offerings.
GoDaddy
The big domain seller also offers a website building tool that you might want to look at.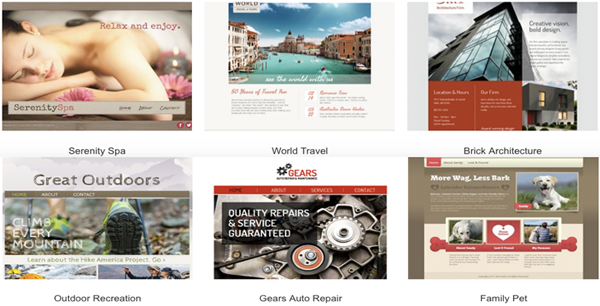 The GoDaddy site-builder has a good range of themed designs to choose from as well as a very intuitive dashboard to personalize any template. There are a few problems that you need to be aware of however. If you change templates you will lose all your content and none of the templates is responsive, so mobile displays are unsatisfactory. There is also no e-commerce facility with this program.
Weebly
Weebly offers a good range of site designs to choose from and the interface is easy to use. It is the second-most used site builder on the Web.

You can set up an e-commerce site on Weebly, but you will have to use Weebly's app and pay the company 3% of every dollar you take in.
Weebly is not a good choice if you want to put a blog on your site – You can only add one image into each block of text and you cannot have anything as simple as a Recent Posts widget in the sidebar.
Conclusion
Modern website builders offer a free trial or a free level of subscription. Individual preferences and priorities differ, so there is no "perfect website-builder" that will suit everyone and the only solution is to test out several programs before committing to a regular payment.
Any of these three will allow you to set up your website faster and more easily than you could with WordPress, so the choice is yours.
Your Voice
Have you tried these or any other website building programs? Please share your experiences using the comments box below.