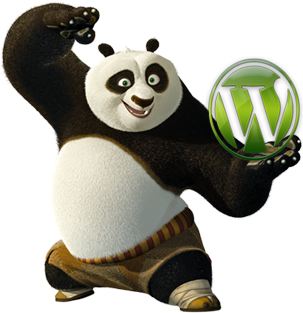 The self-hosted WordPress blogs are more powerful than any other blogging platform.WordPress is an open source blogging platform and content management system(CMS)that is used by many of the most popular blogs and websites on the Internet. Over the years, WordPress has become the most used blogging platform on the Web because of the many advantages it has over Google Blogger. In particular, WordPress offers greater flexibility, extensibility and customization options than Blogger. Newbie bloggers find difficulty in setting up new WordPress blog. They face some difficulties in FTP and CPanel.
If you're in this situation, then you can opt our WP Installation Service. At WordPress Blog Setup Service we offer Installation+ SetUp+ Basic SEO of your WordPress blog.
Currently we started new service to help fellow bloggers to WordPress Blog Setup for their new WP blogs. We are also planning to expand horizons by introducing new WordPress services in near future. 🙂
Best WordPress Installation Service:
In Geekyard we will setup WordPress blog and also do Basic SEO(Search Engine Optimization) for getting maximum traffic out of your blog content. All the below things will be done at reasonable Price,
1. WordPress CMS Installation: We will install the latest WordPress CMS package to protect blog from Malwares, Hackers, Spam.
2. FREE WordPress Theme Setup: We will install FREE WordPress themes and to basic customization like setting up Permalinks.
3. Useful Plugin Installation: The following Plugins will be installed to set things right at blog beginning.
All In One SEO: It's an ultimate SEO plugin for WordPress and will help your blog rank higher with the search engines. In addition, I'll set up your new blog with search engine friendly URLs.
Google Sitemap: Google Sitemap will help get your blog pages indexed quickly on Google.
Show Top Commentators: Its encourages readers to comment on your blog.
WordPress.com Stats: WP Stats will let you know who is visiting your blog.
Akismet: It's  a powerful plugin which kills off the comment spam
After The Deadline: This plugin will proof read your blog post for grammar and spelling.
4. Basic SEO Optimization: By default WordPress is 50% SEO optimized. If you want to 100% optimized WordPress blog then you need to install some WordPress plugins that boost your website traffic rapidly. You can easily boost your website SEO by using some important plugins. But I never recommend you to install so much plugins on your WordPress blog because it may slow down performance of your blog, which is not good for SEO.We will setup the above mentioned All In One SEO and do basic SEO.
For What You Are Waiting For?
Head to Contact Us Page to get the Price details to setup your brand new WordPress blog and start blogging and generate high revenue out of it 😉