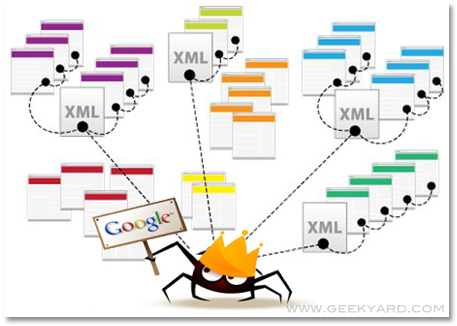 Easily Build Sitemaps Online for FREE with Google XML Sitemap Plugin
Simple and effective way to generate Sitemaps for your WordPress blog.In this article I will discuss in detail about Sitemap and its role in search engine.
Checkout: Ultimate Guide to Get High Web Traffic from Specific Country
What is a Sitemap?
Sitemaps are a way to tell Search engines about pages on your site that might not otherwise discovered by search engines. In its simplest terms, a XML Sitemap—usually called Sitemap, with a capital S—is a list of the pages on your website. Creating and submitting a Sitemap helps make sure that search engines like Google, Yahoo, Bing, Ask knows about all the pages on your site, including URLs that may not be discoverable by Search engines normal crawling process.
What Sitemap Does? How It Increases Web Traffic?
Sitemap plays a vital role in increasing web traffic and in turn allows you to generate more revenue. Sitemaps are highly helpful in,
Your site has dynamic content.
Your site has pages that aren't easily discovered by Googlebot during the crawl process—for example, pages featuring rich AJAX or images.
Your site is new and has few links to it. (Googlebot crawls the web by following links from one page to another, so if your site isn't well linked, it may be hard for us to discover it.)
Your site has a large archive of content pages that are not well linked to each other, or are not linked at all.
How To Use Google XML Sitemaps Generator in WordPress?
We all know WordPress makes our work easier with Tons of Plugins. Google XML Sitemap plugin helps in generating the Sitemap in one simple click 🙂
Goto WordPress Dashboard
Navigate to Plugins –> Add New
Search for "Google XML Sitemaps" and click Install.
Activate it.
Now goto Settings –> XML-Sitemap.
You can now set the basic settings, post priority, location of your sitemap(Eg: http://www.geekyard.com/sitemap.xml), Change frequency etc.
Click Update options.
That's it!!! Your Website sitemap will be generated within a minute 😉 Submit the sitemap to Google, Yahoo, Bing and Ask.com to get traffic across the globe 🙂