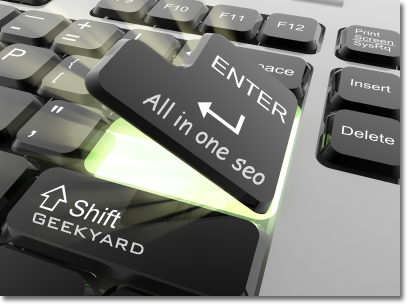 Increase your WordPress blog web traffic with All in One SEO Plugin.It is one of the most downloaded and used WordPress plugin. There are so many SEO WordPress plugins and "All in One SEO" is best among them.Every blogger must install this plugin to get SEO benefits from it. In this tutorial I will show to install and configure this plugin.
The All in One SEO pack plugin generates meta data automatically and allows you to customize it.It contains 3 major steps Home Title, Home Description and keywords.
Checkout: Ultimate Guide to Get High Web Traffic from Specific Country
1. Title Meta tag:
Home title tags shows the site title in browser window.See the below screenshot to get clear cut Idea,

Title tags ideally should be up to 64 characters in length.  Your title tag should also be limited to the use of alphanumeric characters, pipes, hyphens and commas.
2. Description Meta tag:
Description tags are used to provide description of the site content so visitors can know what that site is all about.  See the description of Geekyard (Its a Technical Geek site……) shown below,

Descriptions should be between 25 and 35 words in length. Make sure that the description is well written, keyword-rich and describes your site well.
3. Keywords Meta tag:
The
keyword meta tag
describes the major
categories
covered in website.Say
Linux, Windows, Blogging, SEO
.The keywords must be separated by
commas
.Nows a days
search engines
does not give much weight age to keyword meta tag.
Now lets see how to install and configure this plugin for your blog,
1. Goto Dashboard –> Plugins –> Add New.
2. Now search for All in One SEO and click Install.
3. After the activate the plugin.
4. Then head to Settings –> All in One SEO.
5. Just fill Home Title, Description & Keywords.

6. Finally click Update options.
Thats it 🙂