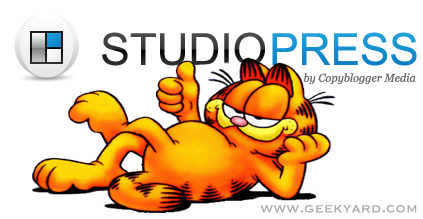 Genesis Framework is must if you are serious about blogging on WordPress platform. Quite often people get confused on selecting a right theme for their blog niche. Earlier I used Techified WordPress Theme for Geekyard and last month I switched to Magazine Pro Genesis child theme and I will explain in detail the reason behind that.
There are tons of advantages to using Genesis Framework over Thesis or a WordPress theme from a marketplace like template monster. When looking for a theme, its important to take into account more than the look and feel of the template. Make sure you take into account the support that comes along with your purchase, SEO options out of the box, community to help you with any questions you may have and what kind of future upgrades are on the roadmap for the theme. With Genesis, you get outstanding support, complete control over your on page SEO and a ton of other Genesis developers in the support forums, on twitter and blogging that are more than willing to help. The Studiopress team pushes out improvements to Genesis continually and they ensure Genesis is compatible with the latest version of WordPress.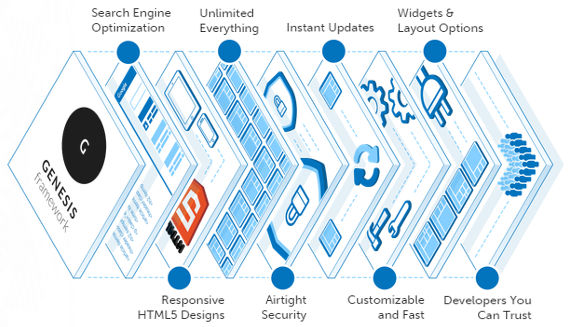 Let's see How to Select a premium WordPress theme or WordPress theme framework that fits your development style and needs.
Checkout: 10 Mind blowing Genesis Child Themes 
All Genesis themes are Professionally designed to cope up with latest internet web technologies. They are carefully carved to meet site flexibility without compromising the Search Engine Rankings.
Genesis Child themes cater all types of blogger niche like Personal, Photography, Technology, Business, Health, Commerce, Creative Portfolio, News, Fashion, Lifestyle, Restaurants, Foods..., etc.
1. World's Most Popular Bloggers Use "Genesis Framework"
The first and foremost reason why I considered switching to Genesis Framework for "Geekyard" and "Techpraveen – Computer Tips & Tricks" is because World's best bloggers are using Genesis FrameWork and there will be surely some advantage behind that. So, I read many articles on Genesis FrameWork and it's Child Theme.
Finally, I made a decision to Purchase a Genesis FrameWork + Magazine Pro Child Theme. Genesis has definitely turned out to be a great investment for me.
Price: $99.95
StudioPress is the most popular and most widely used framework nowadays. StudioPress was founded by Brian Gardner and in 2010 it merged with Copyblogger Media LLC, led by Brian Clark.
StudioPress is widely used among top marketers. Genesis WordPress themes are used by people like:
and other popular bloggers across the world.
2. Genesis Framework's Child Themes Are Well Optimized
Genesis is really fast!!! and Google loves faster loading pages. Users doesn't want to wait even for few minutes to fire up pages while browsing. If you website speed is slow then it will have greater impact on Search Rankings, since Google counts Page speed as one of the key parameter of Ranking websites.
Analyze your site speed at GTMetrix – Website Speed and Performance Optimization. See the Techpraveen GTMetrix Score after installation on Genesis Framework.

If you want our Website Optimization Service head to Contact Page. We can make your website load faster by optimizing images, configuring speed plugins, and using tools like W3 Total Cache to make it super fast. I will help you to increase GTmetrix Score at reasonable price.
So, What is GTMetrix All About?
GTmetrix gives you insight on how well your site loads and provides actionable recommendations on how to optimize it.
Good thing about StudioPress WordPress themes is that they are simple, clean, and the number of requests are low. You can see these things in Techpraveen Page Speed results. The Genesis framework itself without any child-themes would be an excellent choice for SEO experts who are looking for a fast WordPress theme. Don't underestimate Genesis' simplicity though, there is a reason why many professional web developers use it.
Genesis-based themes will perform predictably across desktop and mobile platforms, keeping users satisfied by offering a superior browsing and reading experience.
3. Unlimited Updates, Support & Sites
Buy Genesis Framework and get life long FREE Updates and Support!!!
StudioPress developers keep on improving the Genesis FrameWork to meet the new criteria of fast moving modern technology. And they release updates on regular basis.
There are lots of Genesis resources out there and I shared only 5 of them in this post. Whenever I find difficulty in customizing Geekyard I head to Genesis Community Forum and sort help from experts.
Few weeks back I wrote two articles for Genesis users:
5 Best Genesis Resources 
• StudioPress Tutorials – StudioPress site with tutorials for using and customizing Genesis.
• Genesis Tutorials – This is a third party resource that is not affiliated with StudioPress. There are a number of useful tutorials on the site.
• Genesis Explained – If you are looking for more instruction on the nuts and bolts of Genesis, then this developer's guide tutorial series is a great place to start.
• Genesis Plugins – The official Genesis plugins page
• Community forums – The community forums is the place for discussing projects with other users, finding a developer to assist you, and brainstorming code with the community. Anyone can register here.
4. Built-In Search Engine Optimization Feature
If you are looking to build a new website using WordPress, Genesis and a child theme would definitely be a good route to go. Where Genesis is going to help you out in terms of SEO is that you don't have to worry about clean, optimized code – it is built with search engines in mind.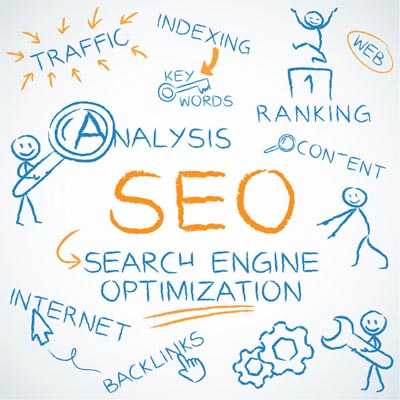 You also have control over some important SEO elements on a post by post basis like Title Tag. So if you were to right a post about SEO like " Google's Search Engine Optimization (SEO) Starter Guide" you could adjust what the title tag read, slightly differ it for the headline of your article and also give it a unique meta description.
If you also boost your website traffic by using All in One SEO WordPress plugin.
5. Easy to Customize Genesis Child Themes
Customizing Genesis child theme is really easy with few WordPress plugins and Tutorials.  Here I share few plugins which I am using for Geekyard.
Bottom Line
Have you used Genesis framework from StudioPress? Have you used any other frameworks like Thesis or WooFramework? Would love to hear your experience in comments section!