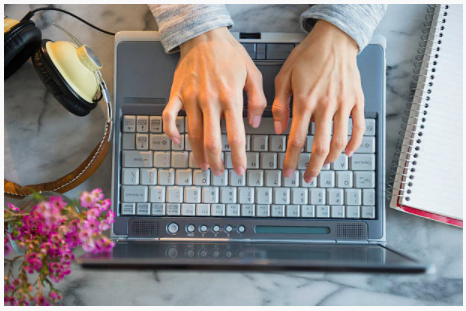 WordPress has developed dramatically over recent years, evolving from a simple blogging platform to a content management system used by millions of website owners all over the globe. With this software, you can create a fully functioning website.
The popularity of the CMS is increasing due to its ease of use and host of powerful features. Some of the biggest names in the web hosting industry into websites introduced managed WordPress plans seeing that some of biggest websites in the world work on WordPress, including Forbes, eBay Inc. and the New York Times.
51 Amazing Facts You Probably Don't Know About WordPress
Before we begin let's see a useful WordPress Infographics to get an overview.
If you are looking to create your own WordPress site or are just looking to make improvements on an already existing site, then look no further. Take a look at these helpful tips to let you get the very best out of your WordPress site.
1. Make it Personal – There are so many ways to personalize your site through the themes and plugins available at WordPress, why not make use of them and make your website unique?
I personally love Genesis Themes and checkout 5 Reasons Why I Use Genesis Framework for WordPress.
If you want your site to be memorable, then it needs to be one of a kind. There are literally thousands of free themes available to choose from, and once you have found a theme that you love, you can further personalize the site with fonts, colors and the placement of various features like logo and menu.
With WordPress, you can make your site looking exactly how you want it to without spending hours in front of the computer editing.
2. Social Media Presence – As a business in the 21st century, it is pivotal to have at least some sort of presence on social media. It is where a huge percentage of people first look for a company, so if you are not there, then you will be missing out on a potential customer influx.
In addition to your website, you should also set up accounts on various social media sites. Some options include Facebook, Twitter, Instagram, and Pinterest. This will drive more visitors to your site through social media sharing.
Learn: How to Increase Web Traffic by Strong Social Media Connection
3. Blogging – WordPress started out as a simple blogging platform, but since then has changed and grown dramatically. Today you are able to create a fully functioning website using the system, but the blogging aspect still remains.
You should consider using this feature and add a blog to your site. Not only is this a great way to attract visitors, but it also encourages people to spend longer looking at your content, builds a better relationship with your customers and can improve SEO.
4. SEO – When it comes to SEO, WordPress does the majority of the work for you. Optimising your site for search engines is one of the best ways to help as many people as possible find your site, and the strategies to do this are constantly evolving. WordPress provides a number of plugins that can assist you with your SEO efforts. One of the most commonly used and comprehensive plugins is Yoast SEO, which is constantly updating to keep up with the SEO industries best practices.
Checkout: Ultimate Guide to Get High Web Traffic from Specific Country
5. Listen to Feedback – Whether it is people talking about your site or company on social media, people making comments on your blog or just word of mouth, it is very important to listen to what people have to say about your site. Once you have listened to opinions, then you can start making improvements according to this feedback. A great feature on WordPress is the analytics that make it easy to see exactly what page or post is getting the most attention. If you find that one post is getting more visitors than other, then you should consider trying to generate similar content.
Must Read: How You Should Comment on Other blogs?
6. Site Speed – We are a generation of very impatient people that don't like to wait around longer than a few seconds for a page to load. If your page does take ages to load, then you are likely to lose visitors quickly. There are many different methods that can help to improve site speed. An easy tactic is to use a caching plugin such as W3 Total Cache.
Other easy optimizations are GZIP compression and image compression. You can ask the support representatives of your web hosting provider to implement GZIP, while the images can be optimized with a number of excellent plugins built specifically for the purpose.
Simple Tip: Delete Old WordPress Revisions to Increase Site Speed
8. Monetize your Site – Websites are built for many different reasons, and if you do not have an ecommerce site, then it can be tricky to make back the money that your site is costing you to run. A great way to overcome this problem is to monetize your site or blog. Through systems like Google AdSense, you are able to place advertising on your website and get paid through Google when people click on the ads.
What to earn more? Try these Top 10 High Paying Adsense Niche Topics
9. Seamless Navigation – One of the most important criteria for a good website is to have effective and clear navigation. In order to increase the site's usability, the navigation panel should ideally be at the top of the page with clear titles outlining each page.
You should also include an Ajax-based search box at the top of the page, usually expected to be found in the top right-hand corner, so visitors can find things easily.
10. Use Only Necessary Plugins – Sure, there are thousands of plugins available for you to use on your site that are crucial for the customer experience. However, too many can cause problems for your site. They can pose security issues and cause crashes along with a host of other problems. If you have a plugin on your site that is currently not adding any value, then it is advisable to deactivate it or even completely remove it.
Bottomline:
These are simple and easy tips which every WordPress users must be aware of. Give importance to WordPress security to protect your site from Hackers.