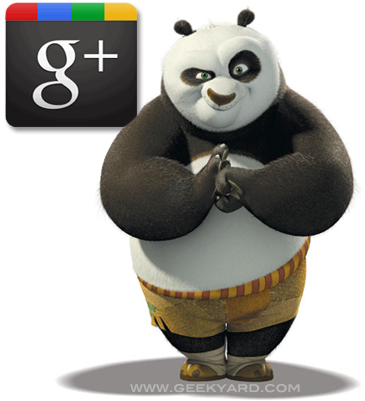 Google launched the one button recently in March 2011 to its Google Search engine. It's a small +1 button, which is going to give drastic change in the search result in near future. Google +1 Button is different from any other share buttons. You can find the Google +1 button counters directly in the search results and in the Google Ads and the publisher's content. If bloggers rightly use this small button properly they can drive more traffic from Google (The Giant). 🙂
What is Google's +1?
The Google +1 Button is shorthand for "this is pretty cool" or "you should check this out." Clicking +1 button is something similar to Voting a best stuff in Internet. Your +1's can help friends, contacts, family members and others on the web find the best stuff when they search.
How Google +1 Works?
Suppose I like an article say,
How To Watch 18+ Adult Videos On YouTube Without Logging In

I will press on +1 Button then it will turn to Blue and +1 will be added in +1's tab in my Google profile. Now a friend of mine, say "Mugil" search a site and let my site on the search page then Mugil will see this post is +1 recommended by me "Praveen". So the higher chances that Mugil will click my recommended link. So Google plus one +1 Button for the publicly recommendation by you so that your contacts, friends and other users can find the best stuff.
Google +1 Role in SEO
Every blogger is more worried about SEO(Search Engine Optimization) for their blogs. Keyword optimization, link building, back linking plays vital role in improving SEO and Google Page ranks. Bloggers use social network as a tool to promote their blog. Google +1 new social network is a boon to bloggers. Google Plus will surely drive more traffic to your site.
Tips Get More Votes from Google +1
As I have already said Google +1 is voting a best stuff over net. Bloggers please write a high quality content. Give what your readers want. Don't write garbage contents or copy and publish others post in your site.
Update your blog more frequently.
Interact with your readers often.
Give articles what your readers want.
Promote your articles in social network, article submission, feeds etc.
Will Copycats get Benefit?
Blog Copycats would get any benefit from Google. 😉 Google hates blog plagiarism, It has taken various measures to stop blog plagiarism. One of the best move taken my Google is Google's Panda Update. 🙂  This update slammed people who are copying contents from other sites. 😉
I personally love Google +1 very much. What about you? 🙂