Many of you (WordPress geeks) are planning to try their hand on 3.0 version. Upgrading your live site to this beta version is not advisable but if you are like me who wants to see everything first hand, I'm sure you will love to upgrade your blog to Beta3.0 version.
To get started with WordPress upgrade to the beta Version, download and install this plugin or install this plugin from Dashboard.
Go to Tools–> Beta testing and change the option to "Bleeding edge nightlies". Make sure you have a complete backup of your blog and don't try it on a busy and live site.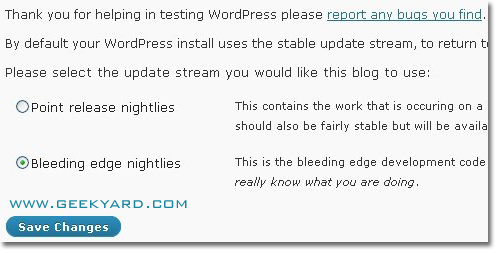 Once you have downloaded and installed this plugin, click on Tools–>upgrade from wordpress dashboard and now you can upgrade your blog to the latest 3.0 Beta 1 version.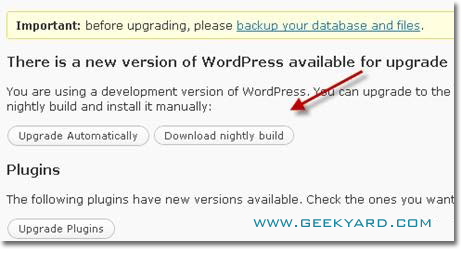 If you have done everything right, you will have a WordPress blog with WordPress 3.0 beta 1 release.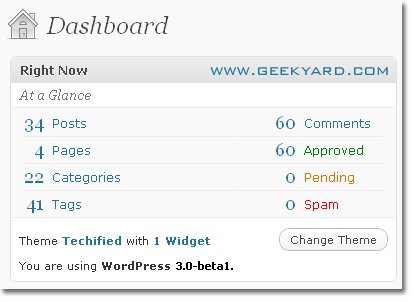 Now you can try all amazing features of WordPress 3.0.