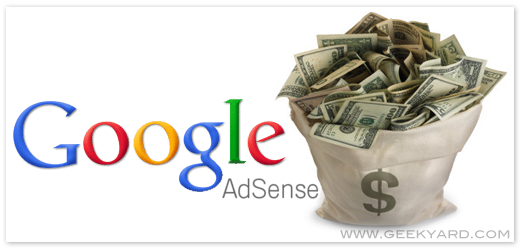 How to generate revenue from your blog? Passion towards blogging is not enough, one has to find ways to start generating revenue from it. 🙂 I received first cheque from Google Adsense after 8 months of continuous blogging on Computer Tips & Tricks. Now I receive cheques every month. All webmaster are writing on Niche which they are very strong. Its always better you blog on topics which you are interested 🙂 . There are some people who start blogging on High Paying Adsense Niche for the sake of money making.
Checkout: Ultimate Guide to Get High Web Traffic from Specific Country
5 Useful Articles for Every Blogger 
The following posts are highly useful for each and every blogger, especially newbies 🙂 There are lots of things to be learned. Blogging is an Art 🙂
Most of the time I will be searching different keywords and high paying niches to increase my blog earnings ;). I thought of compiling a list of high paying niches of Google Adsense from my 3 years blogging experience .
Top 10 High Paying Adsense Niche Topics
Boost your Adsense earnings by blogging on these topics. I have also some keywords on each niche for getting an over all idea about the topic. Getting High Paying Adsense Niche is not a big deal, all that is required is dedication and passion towards blog.
Insurance: Insurance is one of the high paying blog niche. The keywords related to this topic are Car and auto insurance, Health and Medical Insurance.
Health: In this scientific world with new inventions and  innovations we spoil our health. Keywords: Weight Loss & Fitness, Anti-aging, cancer, hair growth, breast enlargement, dentistry , orthodontics and Penis enlargement.
Computers & Internet: There are so many techie blogs out there. So, its highly essential that you provide unique contents to attract readers to your blog. Keywords: Computer hardware, Computer repairs, Free Softwares, PC and Internet Security, Web hosting, Backlinking, ISP and Networking, Online Degree, E-Learning, SEO and Web traffic, Web design, Broadband.
Banking and Finance: Forex keywords gets high adsense payout. Keywords: Forex, Forex trading, Loans and Mortgage, Credit and Finance, Debt consolidation.
Real Estate: Next most high paying niche for adsense is real estate. People started making good money on real estate business. Even Google Adsense provides a nice payment for these topics.
Consumer Electronics: There is no life without electronics we are now dependent on them. Keywords: Gadgets, Mobiles, head phones, Blu ray players, and many other Electronic devices.
Legal representation: Searches for licensed attorney who performs on behalf of a client.
Digital Photography: Many people are now interested in photography and animations. Keywords: Digital photography, certificate, digital photography education, Careers in photography, Photoshop, Photo Studio.
Psychotherapy: This is another niche topic with which people are generating high adsense revenue.
Dating: There are so many dating sites online. Many people now started spending time online to find a partner for romance, friendship, dating. Keywords: Dating, Flirting, Friends dating, Guys dating, Hot girls.
Got a overview of high paying adsense niche topics? My suggestion is please don't blog for the sake of money. There are many things in life other than money. Please write articles on topics which you are interested at. 🙂 Then only you can provide your best in it to attract visitors 🙂 If  you blog on topics which you are unfamiliar it wont reach great heights. Incoming visitors will do a "Hit and Run", the bounce rate will be very very high. Gradually your blog will loose its popularity one day or the other.
The Choice is yours 🙂