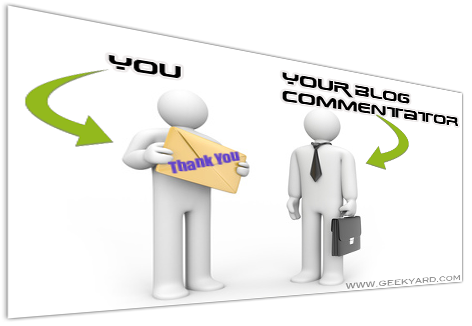 Blogging is all about creating a good relation with your visitors and regular readers. A reader must share his/her views about your article or else the article is considered as dead. Leaving comments or discussing about the topic is one of the healthy ways to create good relation as well as can generate good backlinks. 🙂 Encourage your visitors to leave a comment. In Geekyard we use Comment Luv Plugin so our visitors get maximum benefit out of Geekyard. Take some time to reply to comments on your blog and let the commentators feel loved and appreciated. Another best way to encourage blog commentators is by using Thank me Later WordPress Plugin.
Thanks Me Later is an automatic email system, which acknowledges a visitor who drops a comment on the blog. The Plugin creates an email for the visitor using the details provided at the time of comment, and sends the acknowledgement. This helps your blog to gain maximum exposure. 😉
Install Thank Me Later Plugin
Sign in into your WordPress account.
Goto Dashboard → Plugins → Add New.
Search for Thank Me Later.
Click Install and then activate the Plugin.
How to Use Thank Me Later
1. After Installation goto Thank me later.
2. Click Messages and hit edit option.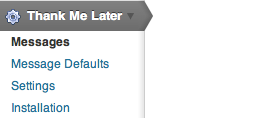 3. Fill in the following details,
From Name
From E-mail
Message Subject
Message body.
4.
 The Thank Me Later lets you
customize the message
, in two ways: Plain text and rich html text. Below is screenshot explaining the basic editing of a message.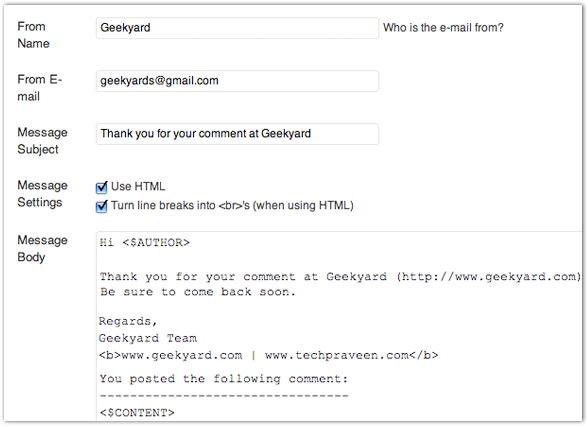 5. Make sure that you don't flood his mailbox each time a visitor's leaves comment. This will surely irritate your blog visitors. Thank me later allows you to configure the e-mail's to only be sent once per person, so only the first time someone leaves a comment will they get an e-mail from you.

6. Check the above screenshot. Make sure you entered 1 in Maximum number of messages field.
Enjoy blogging 🙂