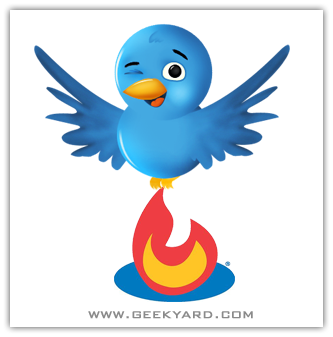 Here is a better way to promote your blog by sending feedburner feeds to twitter account.Connect your feed to the real-time social web(Twitter). FeedBurner will automatically post updates from your feed to your social media account. 🙂 The more you tweet there are more chances of getting high traffic 😉
Steps to Publish Feeds to Twitter:
Login to your feedburner account.
Select the feed that you want to publish to twitter.
Click on the Publicize tab.
After that, click on the Socialize option, from the services menu to the left.
Click on the Add a Twitter Account button to add a twitter account to your feedburner account.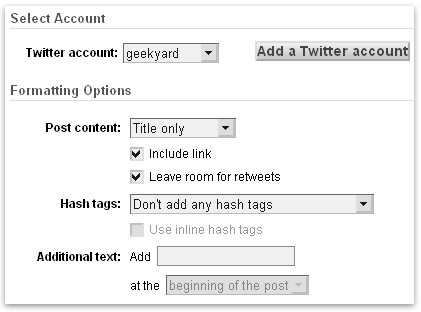 You will now be redirected to the twitter site. Login, if haven't done so already. You will be asked to 'Allow Google access?' Click on Allow.You can configure the available options, to your liking and then click on the Activate button at the bottom.
That's it. The moment you publish a post feedburner sends an updated tweet  to your twitter account. 🙂
Promoting blog made simple 😉