When ever we publish an article in blog its easy to share the Updates in Facebook page automatically. But the new Google Plus doesn't have this feature yet. Google needs to develop this feature in near future to compete its competitor "Facebook". In this post I will show you how I linked one of the post published in Geekyard in Google Plus.
Copy the website URL from browser address bar.
Sigin to your gmail account. Goto http://plus.google.com
In Google plus home Paste the blog URL in Stream box.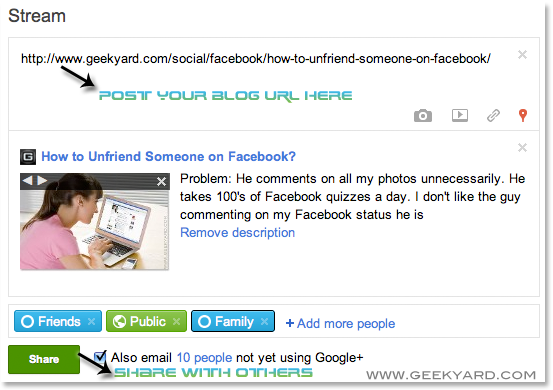 Hit Enter. The blog URL alone with some post description.
What's New in Google Plus Share?
Once you shared the post, you can find tiny downward triangle button on the top right hand corner of the shared post. Click on it and you'll see a menu of options that really help differentiate Google Plus from Facebook. You can find some cool options like,
Edit this post
Delete this Post
Link to this post
Disable Comments
Disable Reshare.
Check the below picture to get a clear cut view,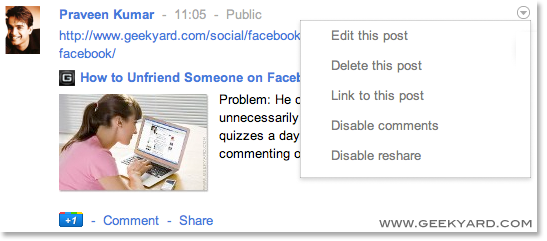 There is no doubt Google Plus going to play a major role in search results. 😉