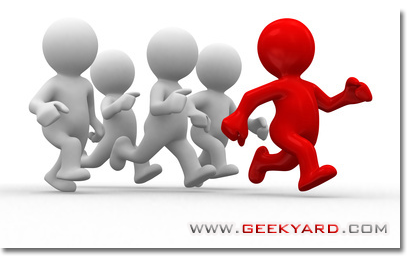 Dofollow blogs play a vital role in backlinking. Search engines use programs called search bots or web crawlers to access and index web pages. Thats how your blog pages are displayed in popular search engines like Google, Yahoo and Bing.People who comment on dofollow blogs likeTechpraveen and Geekyard enjoy some SEO benefits.Which in turn helps them to drive more traffic to their blogs.
What to know More about Dofollow Blogs?
I have discussed in detail about Dofollow and Nofollow blogs.Their advantages, disadvantages, SEO benefits.Checkout this article.
What is DoFollow? What is NoFollow?
How to Make Your Blogger Blog DoFollow?
Techpraveen
is hosted on
blogger
.Last month I have changed it from 
nofollow
to 
dofollow
blog.Lets now see how to do that,
1. Go to Blogger Design and click Edit HTML.
2. Check Expand Widget Templates.
3. Search for 'NoFollow.' You will find at least two of them in the code.
4. Remove "rel="nofollow" from the tag that starts with "<a expr:href='data:comment.authorUrl'"
Check the below screenshot,



5. That's it! Enjoy. Your comment's title is now 'DoFollow.'
How to Make WordPress Blogs DoFollow?
Since Geekyard is hosted on WordPress.We use simple dofollow pluginto make it as Dofollow blog.Thus blog readers who comment on Geekyardenjoy some SEO benefits for their site.
1. Go to your Dashboard –> Plugins –> Add New
2. Search for DoFollow.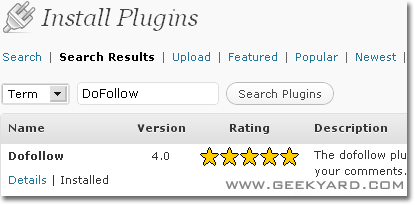 3. Just install the Dofollow plugin.
That's it….
What Next?
Increase backlinks by commenting on dofollow blogs. So how to check whether that blog is a dofollow blog or not?
So what you are waiting for? Start discussing about this blog post 🙂