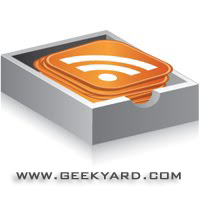 Google FeedBurner email is a free service that allows Bloggers, podcasters, and commercial publishers to deliver their feed content to subscribers via email. This service helps the blog readers to stay updated.So, got a blog? want to know who and all subscribed to your site? Then, this post will serve your purpose. 🙂
If you want to earn more from Adsense checkout,
How do I add Google AdSense to my RSS feed?
Get Mail Id's of Blog Subscribers
1. Sign in to you Feedburner account.
2. Goto Publicize.
3. Click Email Subscriptions
4. Scroll down and click View Subscriber Details


5. You can find a long mail list of your blog subscribers.
6. You can export them in excel format by clicking on Export: CSV
That's it 🙂
Here is another cool post worth reading 🙂
How To Find Fake Feedburner Subscriber Count of A Blog
The above post helps to find the original RSS feed count of a blog or website 😉