I have Google Adsense account but from where can I find my publisher ID number?
If you like to earn more from Google Adsense start writing articles on Geekyard. All you need is a Google Adsense account and a publisher ID.Since Geekyard is a 100% revenue sharing blog.Your Ads will be displayed on every post you publish at Geekyard.
1. Login to Google Adsense account.
2. Once logged in, in the very top right corner you will see 'Publisher ID:'. All Publisher IDs start with the prefix 'pub-' followed by a combination of numbers.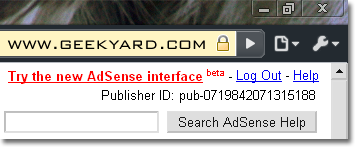 3. The other method of finding Adsense Publisher ID is, goto My Accounts page.Scroll down at the bottom of the page you can find Property Information.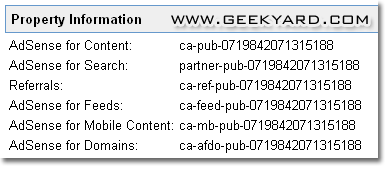 4. Here you can get Publisher ID details about
Once you got Adsense ID register in Geekyard and head to configuring  Adsense Ads in your Post. Start publishing Guest articles and earn more 😉
Happy Earnings 😉