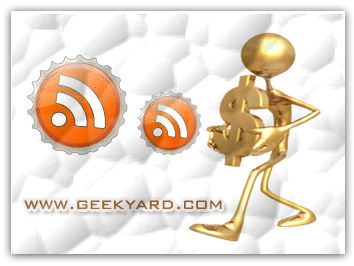 Improve your
adsense earnings
by displaing ads in
RSS feeds
.AdSense for feeds works by
delivering ads
that are relevant to your
content
and your
readers
. Though you
can't earn more
by displaying
adsense for feeds.
Its will contribute a little. Here are some simple
adsense tips & tricks
for
bloggers
to improve their earning,
How you can add adsense for feeds?
2. Goto Monetize tab –> Click Sign in to Adsense.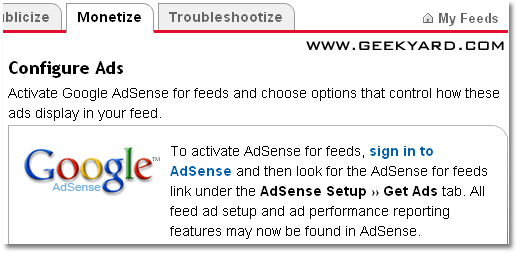 3. Click Adsense Setup.
4. Click on Adsense for feeds

5. Now configure the ad (Set Ad type, Position,Post length), as you want to show on your feeds.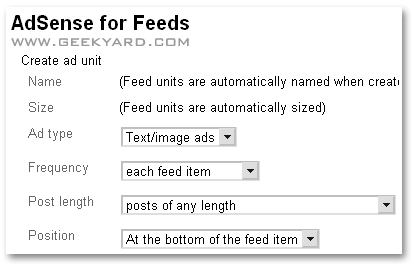 Frequency Option:
If you update your blog with many posts daily then keep the frequency to minimum. Otherwise keep frequency as each feed item.
6. At the bottom of the page you can find Add feeds to your account.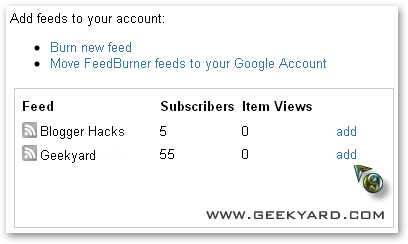 Placement for adsense for feeds:
According to me placing ads above the feed will certainly  better.
Ad type for feeds ads
Keeping ad type as text won't help here because we don't have option to edit the placement apart from default above the post or below the post.
In my opinion keeping
Image ad
will be a
better option
then text advertisement.