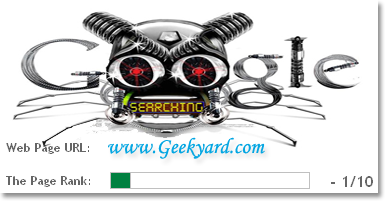 Google has updated the Rank Rank finally after a long gap.The last major update was during April 2010.Geekyard finally gets a PR1 from PR0.I was expecting PR2.Since this is a 10 month old blog I think PR1 is fairly good only.
Webmasters are surprised with Google PR updation because some got unexpected PRs.I was doing lots of
link building
works for past few months so I was expecting
PR3
for
Techpraveen
but no change happened.
TechPraveen: PR2 (No Change)
Geekyard: PR1 (Previously it was PR0).
Techpraveen Page Rank was dropped from
PR3
to
PR2
last April.And no change in PR happened in this updation also.I must start working for next Page Rank update.There's a long way to go with
blogging
and am currently focussing on
driving more traffic
to my blogs. 🙂 Lets wait and see what major changes in PR happens in next update 😉
Webmasters start sharing your PR updation status 🙂