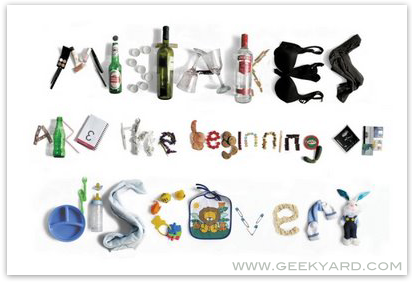 Everyone knows that this is an internet world and every single web user is interested to have his own blog. It builds up your online reputation and your status. Everyone starts it by creating a blog but forget to maintain it. There are lots of different points where you should work to show your blog's presence. Blogs are created easily but it needs some efforts to remain it active for long.
Checkout: Ultimate Guide to Get High Web Traffic from Specific Country
Let's discuss some of the big mistakes of new bloggers that make their blogs in the cold box:
Lack of Communication
New Bloggers often forget to communicate with their users after creating a blog. They come online after a long time then place their answers of the users. That creates a very negative point on your part. Instant communication or between 1-2 days are quite well. You also participate on different online communities and forums to show your blog's online presence. People often don't know the cold blogs. Communicate with your users through blog comments. Ask them to comment on your post. Take user feedback and improve your blog accordingly.
Lack of useful and fresh content
Fresh Content is the primary key to get huge traffic and user's interest on your blog. If you publish fresh, unique and useful content for the users, they often come to visit your blog. Try to publish a post daily on your blog but if not possible you should publish fresh content on your blog twice a week.
Lack of relevancy
Selection of proper niche is must to attract the relevant users. Proper niche is important for further enhancements of your blog like placing ads on your blog. Advertisers have a strong eye on blog having proper niche to place their ads on them. So you must decide your blog's niche and relevancy.
Minimum User Trust
New bloggers often lose their users interest and trust on their blog. The reason behind is the lack of fulfilling the commitments. If you commit something to your user then do that on time. Don't delay or forget it. This will create a negative impact of you and users loosing trust on your blog.
Lack of efforts to make your blog grow
If you have created a blog and forget to introduce it to online people then obviously it can't grow and rest somewhere online. To get rid of this, you must participate on online social communities to show the presence of your blog. Register yourself on some forums and participate in it. Place your blog's link in signature field. Build some online links of your blog by using some off page SEO techniques like article submissions, blog comments, social bookmarkings, directory submissions etc.
Lack of Positive Approach
Some of the new bloggers follow the wrong approach. They get afraid of the online competition and left their efforts. Positive approach is must to live online. Although the competition is very hard among bloggers but the continuous effort will definitely give good result. Keep trying with positive thinking. The result will be better soon.
About Author:
Roberta Smith is an Entrepreneur who designs and develops solutions for a business. She also writes as a freelancer for a number of online communities and is writing this post for http://www.tustinautocenter.com