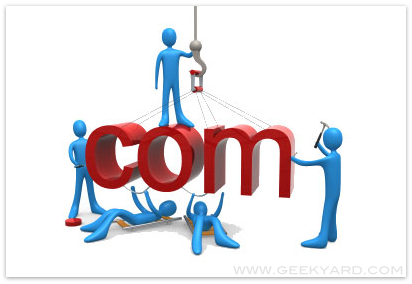 How do I use a custom domain name for my blog?
Buying a own domain name gives a Professional look for bloggers. Choose a right domain name based on your blog niche. Also see to that you choose a different domain name for creating a Brand image. Read this article , How To Choose The Right Domain Name by Bethany. Blogger offers two free publishing options for your blog: hosting on Blogspot (example.blogspot.com) and hosting on your own custom domain (www.example.com). You can change your publishing option at anytime, and your content will always remain unaltered regardless of which of these options you choose. Though this is a simple article, I thought of sharing because many newbie bloggers mail me daily asking question regarding Blogger and WordPress helps.
Steps to Buy Custom Domain Name
1. Signin into your Blogger account.
2. Click Settings on Blogger Dashboard.

3. Goto Settings –> Publishing. Click on "Custom Domain".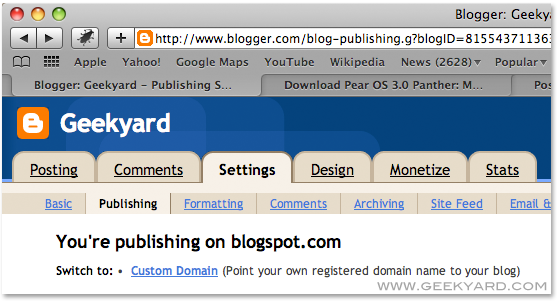 4. Enter a domain name and click Check Availability,

5. That's it! Your files should now be hosted at your new domain if your DNS settings have been updated yet.
Advantages of Buying Domain Name in Blogger
Having a  custom domain will be professional, you should use your own domain to hide blogspot subdomain.
It's just $10/Year for a domain name. This is very cheap when compared to self-hosted WordPress blog. You no need to buy Web hosting plan as in the case of WordPress blog.
Blogspot hosting is a very fast, secure and stable hosting facility. You won't have to worry much about server downtime, hacking, run-time error, updates etc.
You can easily connect your blogspot blog with Google other services.
Suggestion For Newbie Blogger
If you are newbie buying a domain name in blogger is advisable. Since blogspot is easy and a best place to learn blogging when compared to WordPress. But going forward its always better to buy a web hosting and carryout blogging in Self hosted WordPress Blog. As time passes you will learn how powerful is WordPress when compared to Blogspot.