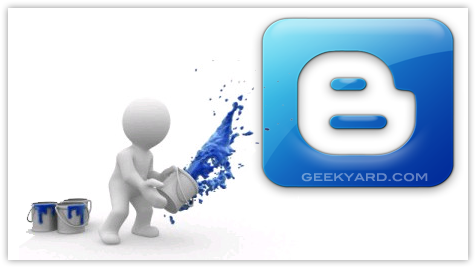 Blogger has done many up gradation and change in this year. The recent news Blogger will be enabling the new Dashboard feature to everyone in a couple of weeks. Users will still be able to switch back to the old interface, but everyone has to make the switch to the new dashboard at least once.
Since then, millions of people have opted to try it out, and we've received tens of thousands of feedback submissions. Based on that feedback we've fixed a number of bugs, including design updates, Safari compatibility for the iPad, and tweaks to scheduling posts.
In about two weeks from today, all Blogger accounts that haven't yet made the switch will be upgraded to the new user interface. You will be able to opt-out at any time by clicking the "Switch back" link; however, all accounts will eventually be permanently upgraded.
Welcome to the new Blogger(Video)
Checkout, the below video to see the new features in the new blogger dashboard 🙂
How to Enable New Blogger Dashboard?
To enable new blogger dashboard. Just logon to your blogger account and click "Try the updated Blogger Interface" at the top right corner of the page. 🙂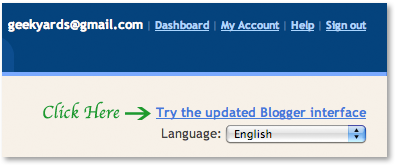 That's it!!! You can then checkout the cool new features in dashboard. What you think about the new features and appearance of new blogger dashboard? Do you like old or new dashboard appearance? Share your views 🙂