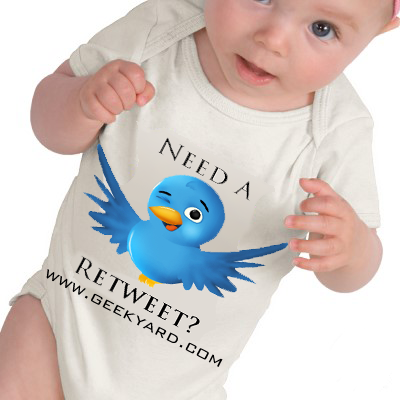 Twitter is getting more and more users across the globe, you must use it because it's amazing tool to improve your web traffic, Connecting with your visitors, and lot more. Most of twitter users use retweet as well.
What retweet does ?
Retweet allows you to repost some interesting tweets on twitter.And you can add a retweet button to your blog to enable your visitor to retweet any post and it works as a counter too, it shows you haw many times your post has been posted to twitter.
You will get a nice button like this,

Copy & Paste the below code in single.php page,
<div style='float:right; margin-left:10px;'>
<script type='text/javascript'>
tweetmeme_url = &#39;<data:post.url/>&#39;;
<script src='http://tweetmeme.com/i/scripts/button.js' type='text/javascript'> </script>
Note:
If you wish retweet botton to appear at left side change,
<div style='float:
right
; margin-left:10px;'>
as
<div style='float:
left
; margin-left:10px;'>
Enjoy !!!