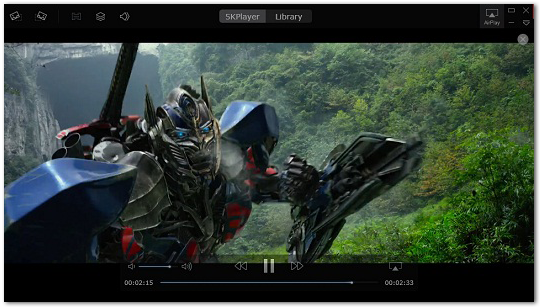 As Halloween is around the corner, it is time to dress up in costumes, go from house to house to ask for candies, and ward off roaming ghosts and ghouls. But as far as I'm considered, nothing is more exciting than watching thrillers with my buddies on the scary Halloween night.
Hence, before Halloween is knocking our door, I'd love to specially recommend a versatile media player for you to free download and play any video including 4K movies as much as you desire – 5KPlayer
Discover more about it: http://www.5kplayer.com/
5KPlayer, a sparkling jewel in the free media player arena, is an all-in-one UHD/HD video player with online downloading feature and AirPlay capability. It is cut out for both Mac and Windows, even the latest Windows 10. So, let's roll out to its three vital functions now.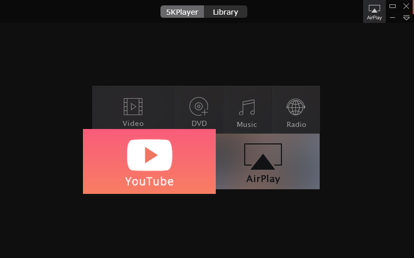 Top 1 – Play 4K and Any Video Music
With the rise of 4K UHD resource in YouTube, Dailymotion, Facebook, etc, many companies bloat their own products are capable of handling 4K videos smoothly and completely, whether they are or not.
Fortunately, I find 5KPlayer is truly living up to its name as it renders flawless playback of 4K 5K videos in MKV, AVCHD, H.265, MTS, AVI, WMV and other mainstream video formats to wow your eyeballs. Not just a visual treat, it provides you a fresh and vital acoustic enjoyment by sensitively recognizing MP3, AAC, APE, FLAC lossless audio files. And the TrueTheatre technology is a guarantee of refined video audio effect.
More than that, if you are looking for a free yet powerful DVD player, 5KPlayer is your answer.
It towers above other media players by serving as a region-free DVD player, letting users directly play encrypted DVDs for free, regardless of region code 1 – 6,Disney DRM, Sony ARccOS, DVD CSS, etc.
Better still, if you are a novice looking for more vivid and tailored guides, you may refer the special 5KPlayer YouTube tutorial page with tutorial and review videos made by professional YouTube channels. I believe you will get more than you want there.
http://www.5kplayer.com/review/youtube-tutorial.htm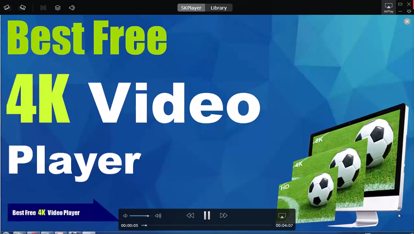 Top 2 – Download Virtually Anything
Another bonus feature of 5KPlayer is that it enables you to free download almost any video audio from 300+ online video sharing sites, including YouTube, Facebook, Dailymotion, Vimeo, Vevo, etc. Thanks to this, you could download any types of movies, music songs to enjoy with your friends and families, or to stave off boredom.
Given the fact that 5KPlayer is granting such huge power granted to its users, it is leaving other media players slightly inferior to its existence.
Top 3 – AirPlay Intact Media
With Apple AirPlay quietly integrated into our lives, it is gratifying that 5KPlayer keeps close pace with the times and incorporates AirPlay tech seamlessly. As a user-friendly AirPlay Sender and Receiver, 5KPlayer lets you free stream movies, music songs from iPhone, iPad, iPod to Mac/PC, or from Mac/PC to Apple TV and AirPlay enabled speakers.
In addition, the AirPlay Mirroring and screen recording function of 5KPlayer nets you the power to mirror the whole screen of your iOS devices to Mac instinctively, making multi-screen playback just at your fingertips.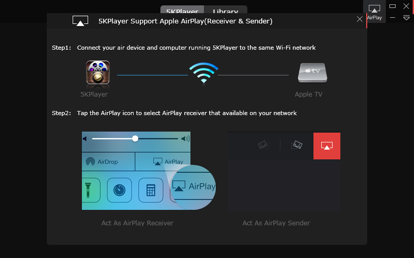 Conclusion
Never had I imagined that one could get so much from a free media player until I came across 5KPlayer. Not just the pleasant viewing and listening experience, convenient downloading function and integrated AirPlay capability, the straight-forward user interface and detailed guides covering various computer topics are also devoted to make our digital life easier. Hence, from my point of view, 5KPlayer is eligible to be called as a new style media player, just as it defines itself.
Continue Reading: Free 5KPlayer Uplifts Your Digital Life in 5 Ways