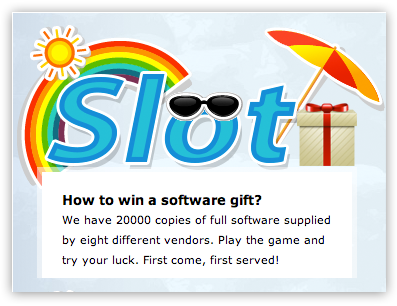 In this age of technology, computer has become the needful tool in our daily working & entertainment life. We use Word file for writing document on computer, and surf on internet for various purposes, such as watching online video, download the hottest movie, etc. But we may encounter the following headache.
Hard to find out spelling mistake, nonstandard paragraph, etc on Word file. Now you need a word processing program to help you automatically check spelling, adjust paragraph, increased or change rows and columns and more.
Long time surf on internet will produce a host of cookies that may leak your privacy via storing your info on the site you visit, or may lead to a slow speed. So we need a cookie wiping software to remove it.
Download a video/movie on internet, but only to find that it cannot play with your video player. Now you may need video converting software to convert video from one format to another one to fit for your video player.
It's lucky for you to see this article. Since today I'll introduce you a software giveaway of video converter, cookie wiping software and word processor. That is to say, you can free get these software without any charge via this giveaway. It is organized by Digiarty Software, Inc., My Privacy Tool, Kingsoft, etc. Totally 20,000 copies is provided for free until July 5.
http://www.winxdvd.com/partner-offer/windows-software-giveaway.htm
The Software You May Get From This Giveaway?
Digiarty – WinX HD Video Converter Deluxe, worth $49.95, Now FREE
It is the ultimate solution to convert among almost all video formats for playing with video player or further use, such as AVI, MP4, MPEG, MOV, FLV, WMV, YouTube, MKV, M2TS, AVCHD, etc, as well as convert videos to portable devices for playback, like iPhone, iPad, iPod, Apple TV, PSP, Android, Blackberry and mobile phones. Additionally, you can directly download YouTube video, convert or burn to DVDs.
My Privacy Tool – Cookie Crumble, Worth $19.95, Now FREE
It can wipe cookies from a single website or domain name, or purge all your browser cookies forever from Internet Explorer, Google Chrome, and Firefox. Now supports wiping Flash cookies from all browsers. It can also help you un-ban your account if a website or forum has banned you or is monitoring your online activity with tracking cookies. By safely wiping unwanted cookies from your PC, Cookie Crumble provides a powerful level of protection guarding your online privacy.
Kingsoft Software – Kingsoft Office Writer Standard 2012, Worth $18.6, Only FREE
It is a perfect Word helper for student or anyone who use Word. It can automatically help you check spelling to proofread your documents, adjust paragraph to alter page layout, and allows you to conveniently increased or change rows and columns and more. So it has the ability to perfect meet your study needs as a student and your word home requirements
Except from the above software, you may also get others software, like Zoner Photo Studio 14 HOME, Ad-Aware Personal Security, Advanced SystemCare PRO, GreenCloud Printer and EaseUS Partition Master Pro that offered by other five top software vendors.
How to Take Part in This Software Giveaway?
Firstly, visit giveaway page: http://www.winxdvd.com/partner-offer/windows-software-giveaway.htm
Secondly, scrolling down the page, you will notice a game named Slot.
Finally, play the game, win free video converter, cookie wiping software, word processor, etc.
Try your luck before July 6. 🙂