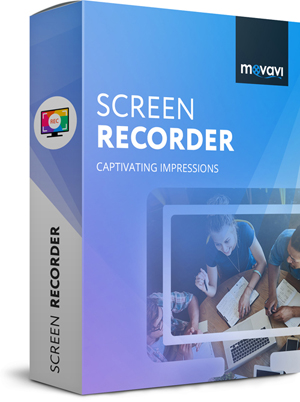 Do you want to record video footage straight off your screen so you can capture footage of any software, app, or even save content such as online streaming videos, video calls, and so on? That is precisely what you can do with a screen recorder, but it is important to choose one is both versatile and easy to use, otherwise you may find the experience far from ideal.
Movavi Screen Recorder Review
Rather than end up with a screen recorder that has significant limitations or is complicated and overly technical, you should try Movavi Screen Recorder. It is a popular yet lightweight screen recording software that you can use to quickly and effective record any footage whatsoever from your screen.
Zero Learning Curve
In contrast to what you may expect, there's absolutely no learning curve involved when you use Movavi Screen Recorder. Due to its clean and simple user interface as well as its intuitive controls you should be able to quite literally just start to use it and learn what you need along the way.
For the most part everything you need is self-contained in Movavi Screen Recorder's interface and all the options and controls are just a click or two away. Additionally it simplifies many areas far more than you may expect, such as how it will let you define the capture area by drawing a frame using your mouse cursor.
Versatile Recording Parameters
While it may be focused on being easy to use, Movavi Screen Recorder is also designed to be versatile, so you will be able to fully customize and control all the recording parameters that you require. With its features you will find that you're able to:
Draw a frame to record a specific region of your screen. Then select a program window to record, or use one of the presets available in a list.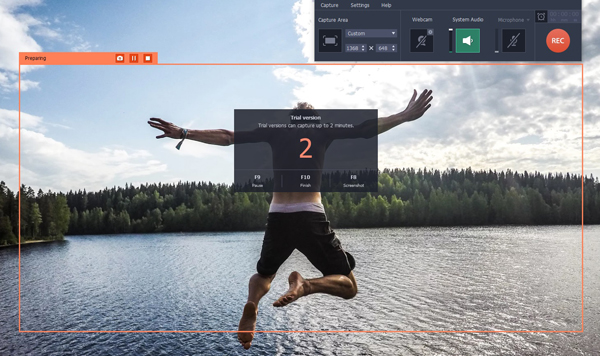 Select the audio sources that you would like to record along with your video. Then include the system audio as well as external devices such as a microphone, MIDI device, and so on.
Adjust the sound levels of all the audio sources you choose to record.
Set the frame rate to up to 60 frames per second for high quality and smooth playback.
Display keystrokes on screen so that they can be recorded to show any keyboard actions.
Highlight the mouse cursor and set a more audible 'click' sound to make actions performed with the mouse more noticeable.
Automate the recording by setting a timer to automatically stop it after a certain duration or scheduling both the start as well as stop time.
Trim out any unwanted parts of your video after the recording is complete.
Final Verdict
Armed with all these features, it is safe to say that you can exert all the control you need to on the video footage that you record with Movavi Screen Recorder. Not only will that let you save any video footage at all from your screen, but it will also let you create high quality video content of your own.
Recommendation – An Online Video Downloader to easily import any video source on your computer to iOS devices with one click.