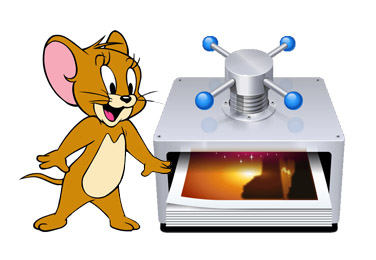 ImageOptim is a free and open source software for Mac users. It's an excellent tool for publishing images on the web. You can easily shrinks images just by drop down option, it's as simple as that. Personally, I love this application for Image Optimisation. With this tool you can reduce the image size without losing the quality.
ImageOptim removes EXIF meta­data, such as GPS position and camera's serial number, so that you can publish images without exposing private information (but there's an option to keep the meta­data if you need it). One can easily carry out Optimizations for GIF, PNG, and JPEG images.
Key Features of "ImageOptim":
The following are some of the cool features of Image Optimisation tool.
ImageOptim makes images load faster: Removes bloated metadata. It not only saves disk space but also bandwidth. It compresses the images without losing quality.
Faster web pages and apps: Reduces image file sizes — so they take up less disk space and download faster — by applying advanced compression that preserves quality.
Image files scrubbed clean: Removes invisible junk: private EXIF meta­data from digital cameras, embedded thumbnails, comments, and unnecessary color profiles.
Best tools with drag'n'drop: Seamlessly combines all the best image optimization tools: MozJPEG, pngquant, Pngcrush, 7zip, SVGO and Google Zopfli. All Free and Open-Source.
ImageOptim Reviews
"The app works efficiently, it's brain-dead simple to use, and it does just what it promises" — MacWorld
"Basically, ImageOptim works like magic, cutting down the size of images without making them look worse" — MacStories
How To Optimise the Images?
Optimising the images is quite simple. All you need to do is to drag and drop the images into ImageOptim's window. The tool will automatically shrink the original images without compromising the image quality.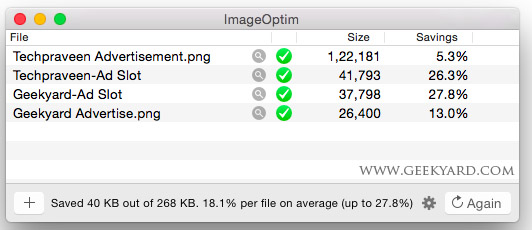 Image Optimisation and Page Speed
Google not only loves rich content but also page speed. And reducing the image size plays a vital role in improving the page speed.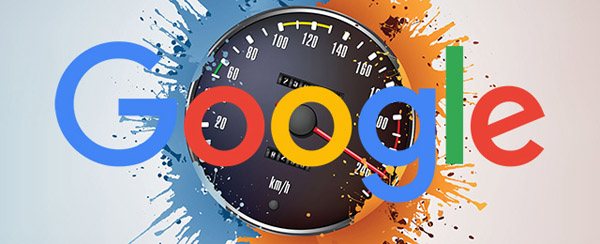 GIF, PNG, and JPEG formats make 96% of the entire Internet's image traffic. Leaving these images uncompressed and in the wrong format can drastically slow down your web page load times.
In short, it is a must have tool for Mac users.
Download:
Last of all, this amazing image optimiser freeware tool is available for Windows, Mac and Linux operating system. Therefore, download and make use of this image optimiser tool.
Download: https://imageoptim.com/versions.html