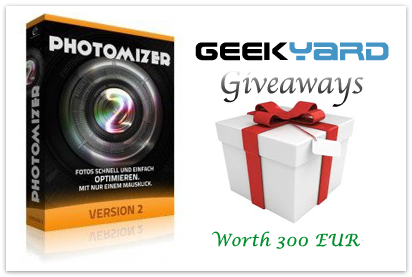 Photomizer – a graphical editor of a new generation. He finds everything that needs to be corrected, and provides the right tools to do so. With Photomizer you can adjust the tone, increase the contrast, sharpening, image opacity. The program has an automatic photo editing. The result is a high-quality pictures. Photomizer transforms poor quality images that would otherwise be irretrievably lost in the natural and attractive photos, not creating an artificial impression of editing.
This application uses a number of tools for optimal imaging, they are automated and edit precisely those parts that violate the general impression! It is only an automatic recognition ensures that only less than perfect parts of the image are edited, and the rest remain unchanged! Give Photomizer an opportunity to show how useful it can be for you! Another cool feature is that it allows fully automatic batch mode for manipulation of picture series.
Key Features of "Photomizer 2":
Automatic object recognition: manipulates only those image parts, which help optimize the overall impression!
Fully automatic re-adjustment of tonality!
Fully automatic re-sharpening!
Touching-up of image through higher definition!
Colour-intensive photos through re-sharpening of matt colours!
Manipulation of colours to get more cheerful images!
Elimination of fog and other weather influences.
Elimination of undesired colour casts.
Supported input formats: JPG, BMP, TIFF and RAW (.raw, .crw, .orf, .3fr, .nef, .tiff, .raf, .nrw, .dng, .cr2 and .arw)
Supported output formats: JPG and BMP
Fully automatic batch mode for manipulation of picture series!
Additional option for manual image optimization of each picture!
The Photomizer works generally non-destructive: The original pictures will be not touched at all! All files will be save using different filenames!
How to Enter Giveaway Contest?
We would like to thank Ulrich Engelmann for providing 10 license keys of  Photomizer 2  for Geekyard readers.
Just share this post on Facebook/Google Plus/Twitter and add the shared link in the comment section of this post to enter the contest.
This contest ends on 15th April, 2013.
Download: Photomizer 2
Follow us on Facebook and Twitter to stay updated with future Giveaways.