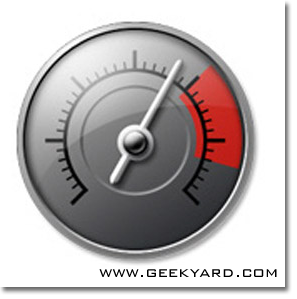 Optimize Your PC for Smoother &  More Responsive Game Play
Game Booster is a freeware program available at IObit.It has functionalty of  switching your pc to game mode increasing the performance of games.It closes unecessary background services and programs temporarily so your system can concentrate on running the game.I highly recommend this download for people with low system configurations.It really improves gaming experience.
Key Features Of "Game Booster"
1. One Click Files
Game Booster is user-friendly. Its intuitive interface makes Game Booster the perfect tool for beginners.
2. Speeds up Game Play
Game Booster gives more CPU and RAM to your games, making your games running at the peak performance.
3. Defragments Game Files
Game Booster can quickly defragment game directories and files. This makes your game load and run faster than ever.
4. Increases Gaming Stability
Game Booster prevents and avoids possible conflicts and incompatibility,by temporarily closing background processes and unnecessary Windows services.
5. Safe, Secure, and Free
Game Booster does't
overclock your hardware
, does not change your
Windows Registry
and system settings. Game Booster is
100% freeware
, without any
virus,
and other
malwares
.