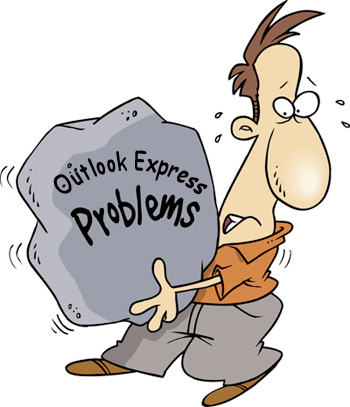 As we all know, electronic mail (i.e. better known as email) service is a reliable and the most preferred means of communication across the world over the Internet. In fact, email has become an integral part of our life and has potentially changed our expectations of communication. In fact, when it comes to the means of information exchange in corporate, emailing is the service that is better trusted. Meanwhile, Microsoft keeps releasing new email platforms to give a hike to our expectations.
Outlook Express (i.e. abbreviated as OE) is one of Microsoft developed email clients that have served us with their exciting features. OE was emerged as a freeware emails client that used to come as an inbuilt component of Internet Explorer 4.0 to 6.0. If we take a glance at the history, OE had not been used heavily, but it had been a popular email client.
Outlook Express features a well-organized data storage system, i.e. the Outlook Express data files. In fact, the application creates and manages a separate DBX file for each mailbox folder (e.g. Inbox.dbx, Outbox.dbx, and so on). Besides, a 'Folders.dbx' file is the master index of the whole storage.
DBX file Corruption
Despite offering optimal performance, users sometimes encounter problems while working with their OE mailbox. Unfortunately, these problems are nothing but symptoms of OE database corruption. Consequently, users fail to access their OE mailbox items, and sometimes the application as well. Mentioned below are a few common causes of DBX file corruption:
Virus or malware infections
 DBX files' header corruption
Dirty computer shutdown
Abrupt or dirty OE application exit
Tips to Avoid Corruption in DBX Files
Despite being careful about security of OE database, users may not be able to prevent corruption in DBX files. However, they can certainly avoid corruption in DBX files by taking following precautionary steps:
Keep least number of emails in inbox; move least important messages to other folders.
Install necessary security tools like antivirus on computer.
Make sure the antivirus email scanning is disabled.
Take regular backup of mailbox folders.
Compress all OE mailbox folders regularly and do not use your mailbox in the mean time.
Limit the size of Inbox, Sent Items, and other folders to certain number of email messages.
Do not attach large files to email messages because this increases the size of DBX file, which may lead to corruption.
Make sure you install all necessary updates for Outlook Express.
Make sure automatic compaction is disabled.
Solution of DBX File Corruption:
Well, it sometimes becomes quite difficult to avoid corruption in DBX files despite taking necessary precautionary steps. Since you cannot help avoiding corruption in your OE mailbox, all you can do is to use a DBX Repair Software.  Recommended software for such repair is Stellar Outlook Express Recovery. This tool will repair any kind of corrupted Outlook Express File.
Another solution of DBX File Corruption is that you switch to MS Outlook from Outlook Express. To switch to Outlook, you will require a DBX to PST Converter Software. The software is able to convert all DBX files into their respective Outlook PST files, which you can easily import into Outlook application.
MS Outlook is a reliable and hence, the most preferred email client that is bundled with several exciting features. Moreover, it stores your mailbox data in a PST file, which is much more secure as compared to the DBX in Outlook Express. Thus, switching to Outlook is certainly a wise decision.